National and international organizations to tackle health inequalities
Common indicators and methods for monitoring health inequalities
Assessment of health inequalities based on three diseases
References
Further reading
---
Health inequality is associated with measuring and comparing health outcomes of various groups. Some common parameters of measurement are life expectancy, rate of diseases, and disease-free life expectancy of different groups of individuals. These groups are based on gender, ethnicity, geographical area, social class, employment status, and education.
National and international organizations to tackle health inequalities
Since 1980, several strategies have been formulated to tackle health inequalities at the international and national levels. In 2008, the World Health Organization's (WHO) Global Commission on Social Determinants of Health focussed on social determinants of health to "close the gap in a generation." According to WHO, it is imperative to identify health inequalities and their drivers, as it could help achieve health equity.
In 2008, the Spanish Public Health General Direction requested to formulate the Commission for the Reduction of Social and Health Inequalities (CRDSS-E). The main function of CRDSS-E was to reduce health inequalities. In 2011, 125 countries worldwide, including Spain, developed the Rio Political Declaration on Social Determinants of Health which recommended intervention from governments and international organizations.
Recently, more attention has been devoted to screening and tackling health inequalities at regional, national, and international levels. These studies indicated a large prevalence of health disparity in several countries worldwide. The difference in life expectancy was observed in accordance with the highest and lowest levels of education.
Common indicators and methods for monitoring health inequalities
According to WHO, monitoring health inequalities is extremely important as it will help understand the differences in health between different population subgroups. This finding will be beneficial for healthcare policymakers to ascertain which groups have been left behind and formulate effective strategies to bridge the gaps of health inequality.
There is a wide diversity of indicators for monitoring health inequalities across different countries. According to a study, the Scottish Government measures health inequalities based on several indicators, including wellbeing, low birth weight, premature mortality, and deaths from cardiovascular diseases. In 2022, the WHO provided a step-by-step manual as a guide to strengthen the possibility of quantitative inequality monitoring based on sexual, reproductive, newborn, maternal, and child and adolescent health.
Typically, the simplest method of measuring health inequalities is by comparing the health of individuals from the lowest socio-economic group with those from the highest group. The result of this study indicates the health outcomes of the groups. This method was applied in a Scotland-based study, which revealed that men living in the least deprived areas of Scotland survive approximately 24 years more healthily than those who reside in deprived areas.
While measuring health inequalities, the comparison between the groups can be made either on absolute or relative terms. Although this method does not account for the social gradient in health across the entire population, it reflects that individuals belonging to lower social positions experience worse health.
Measuring Health Inequalities: An Introduction
Researchers have also estimated health inequalities within local areas. A Scotland-based study analyzed male/female expectancy, for the period of two years, for every station on the train line between Jordanhill (rich locality) and Bridgeton (less affluent locality). This study revealed that, on average, a male born in Bridgeton lives approximately 14.3 years less compared to those living in Jordanhill. Similarly, the females living in Bridgeton live 11.7 years less than those living in Jordanhill.
In a similar study, researchers reported health inequalities within local areas across Edinburgh. This study reported a gap in average life expectancy for those living in residential neighborhoods near Bankhead and Balgreen by 11 years (male) and 8 years (female).
At the International level, researchers reported a significant decrease in absolute mortality inequalities since 2003. This report indicates an improvement in health across the diverse group.
Assessment of health inequalities based on three diseases
In 2021, WHO presented the first state of health inequality report based on three diseases, namely, human immunodeficiency virus (HIV), malaria, and tuberculosis (TB). According to this report, malaria alone affects hundreds of millions of individuals. Researchers stated that all the above-mentioned diseases are diseases of poverty and marginalization. Hence, the incidence of these diseases indicates health inequality.
According to this study, HIV, malaria, and tuberculosis occur in the least educated people and those residing in rural settings. Although significant progress has been made in lowering the frequency of these diseases in the last decade, some groups are still persistently affected, which has increased mortality and morbidity.
This report indicated inequalities in the occurrences of HIV, TB, and malaria across population subgroups in the majority of the countries included in this analysis. A prominent within-country inequality has been reported among the richest and poorest subgroups in a country. This is because of the prevalence of varied healthcare services coverage among the groups. According to this report, the poorest, rural-residing, and least educated subgroups are more prone to get infected with these diseases.
References
Inequality monitoring in sexual, reproductive, maternal, newborn, child and adolescent health: a step-by-step manual. (2022) The World Health Organization. [Online] Available at: https://www.who.int/data/health-equity/manual_srmncah
Albert-Ballestar, S. and García-Altés, A. (2021) Measuring health inequalities: a systematic review of widely used indicators and topics. International Journal for Equity in Health, 20(73). https://doi.org/10.1186/s12939-021-01397-3
State of inequality: HIV, tuberculosis and malaria. (2021) The World Health Organization. [Online] Available at: https://www.who.int/data/stories/state-of-inequality-hiv-tuberculosis-and-malaria-a-visual-summary
What are health inequalities? (2021) [Online] Available at: http://www.healthscotland.scot/health-inequalities/what-are-health-inequalities
Arcaya, M.C. (2015) Inequalities in health: definitions, concepts, and theories. Global Health Action, 24(8),27106. doi: 10.3402/gha.v8.27106.
Further Reading
All Global Health Content
The Impacts of War on Global Health
How Can We Achieve Equal Global Health Access?
The Impacts of Humanitarian Crises on Global Health
Public Health and Global Inequalities
More…
Last Updated: Aug 30, 2022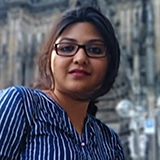 Written by
Dr. Priyom Bose
Priyom holds a Ph.D. in Plant Biology and Biotechnology from the University of Madras, India. She is an active researcher and an experienced science writer. Priyom has also co-authored several original research articles that have been published in reputed peer-reviewed journals. She is also an avid reader and an amateur photographer.
Source: Read Full Article